A CAUTIONARY NOTE
For better or worse, digital photographs and social media have ushered in a new era. We are learning it's challenging to discern what is real and what is fake. A recent article in the NY Times, Art Experts Warn of A Surging Market in Fake Prints, highlights this issue. "Since the dawn of the internet, the problem of phony art being sold has only grown, experts say, and the primary coin of the forgery realm has long been the fake print, which is relatively easy to create, often difficult to detect and typically priced low enough to attract undiscriminating novice buyers."
The popular television show Shark Tank recently aired a disclosure during its show for viewers to be wary of a scam from companies that have no connection to the show who attach a false "As seen on Shark Tank" logo to their products in an attempt to deceive buyers.
Our business was directly impacted with just this type of fakery in 2019 when an image of our exclusive Williamsburg Gardenbelle™ appeared in a print publication and was credited to another company called Hillbrook Collections. The photo in question was a project we completed for a client in Greenwich, CT and was photographed by Stacy Bass for the cover of Greenwich magazine. That this image was so brazenly stolen and misrepresented was indefensible. Furthermore it was discovered that Hillbrook Collections was illegally manufacturing our exclusive Gardenbelle™ design.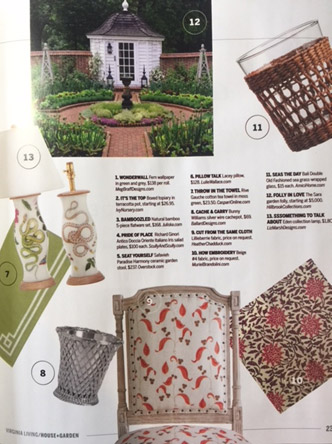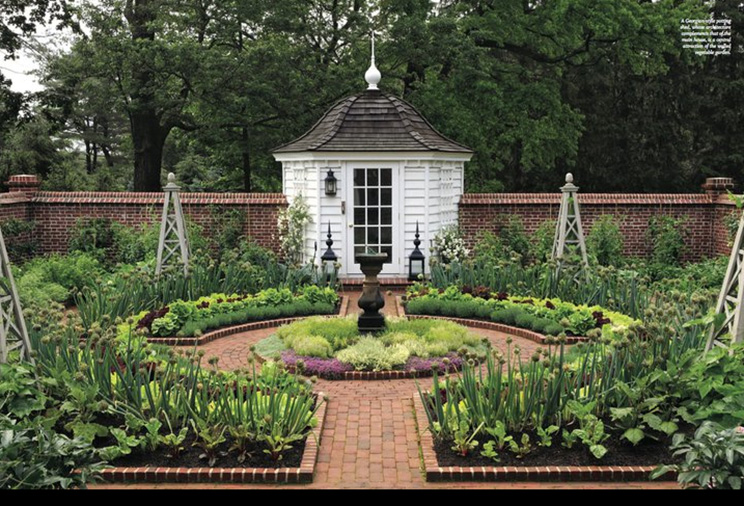 Williamsburg Gardenbelle™, Gardensheds, Inc.     Photo: Stacy Bass
Because our designs are protected with registered copyrights a lawsuit was filed in Federal Court in Eastern District against Hillbrook Collections and its owner, Alison Carabasi. The litigation eventually was settled in our favor prior to trial before a court magistrate. A monetary award and permanent injunction were awarded. The irony of all this is that Alison Carabasi is the daughter of Nellie Ahl who I purchased the business and all assets, including copyrights and goodwill, from in January 2004.
So why do I bother to mention any of this? Simple. Integrity. For some of us that word still means something.
As I discovered in today's world it's very easy, almost too easy, for someone to steal another company's digital imagery from any number of sources and to post anonymous and critical reviews of another company's products or service. And so it is left to others to discern what is false and what is real. Word of advice: Don't be fooled. If you see a design that looks like ours that's a red flag. Do your research.
Given past behavior it would not surprise me to know that our photographs continue to be misused and misrepresented by others—Our outbuildings are that compelling and attractive. One has to wonder what it says about an owner and business that is willing to be so disingenuous with others.
It is not my intention to give any undue recognition to Hillbrook Collections and its disreputable owner. Rather, it is my earnest intention to sound a siren for others to be very cautious about whom you're dealing with. Question. Question. Question. Photographs, testimonials, material, service and warranty representations can all sound good until you regretfully discover they are not so.
—Ken Smith, Owner Gardensheds, Inc.